As a high-end traveler in Houston, you'll surely agree with me that choosing a suitable luxury car rental for your trip can be very challenging. Imagine you have the option of choosing between Lamborghini Urus and Rolls Royce Cullinan for your upcoming trip; which vehicle will you go for?
In the rest of this post, experts at Sapphire Executive Travel have created a Lamborghini Urus vs Rolls Royce Cullinan face-off to help you choose the right exotic car rental for your cast-approaching trip.
Benefits Of Hiring Rolls Royce Cullinan Or Lamborghini Urus For Your Next Trip
Below are a few reasons why Rolls Royce rental or Lamborghini rental in Houston is worth it:
Hiring a Lamborghini Urus or Rolls Royce Cullinan for a special event, such as your wedding, will help you achieve a more memorable experience. These vehicles are designed with a powerful engine to deliver unparalleled performance. They will surely create a long-lasting impression on your wedding guests.
The unique driving experience that comes with using a Lamborghini Urus or Rolls Royce Cullinan can't be overstated enough. With these vehicles, you'll gain access to exclusive services and amenities that'll help you create an unforgettable driving experience.
Lamborghini Urus vs Rolls Royce Cullinan: Which Model Has The Better Performance?
In terms of performance, both Lamborghini Urus and Rolls Royce Cullinan are very reliable. First, these vehicles feature all-wheel drive and smooth 8-speed automatic transmissions. Furthermore, these vehicles are designed with twin-turbocharged engines for high performance. The biggest difference, however, is that the Cullinan model comes with a larger engine configuration (V12) when compared to that of the Urus (V8).
To better understand the performance level of both exotic car rental, let's quickly factor in their off-road and on-road driving experiences. You'll never go wrong with any model when it comes to on-road driving. However, for an off-road trip, we'll advise you to go for Rolls Royce rental. One reason for this is because Cullinan has a max wading depth of 50cm. In addition, this exotic vehicle also has self-leveling air suspension that how's up to 40mm in situations where extra ground clearance is important. That's not all; Cullinan also has a built-in off-road button that can quickly give you the best driving experience during the harshest driving conditions.
Lamborghini Urus vs Rolls Royce Cullinan: Comfort & Cost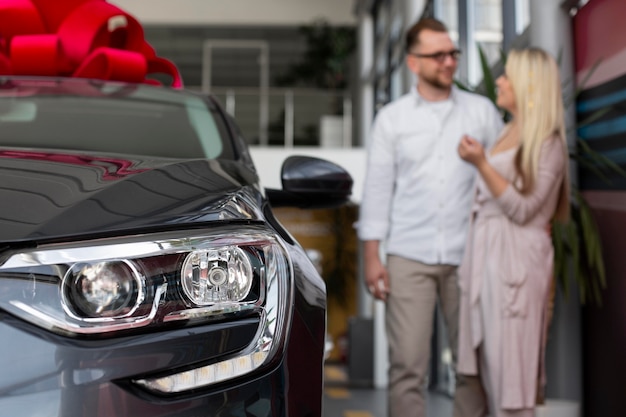 There's no denying that both Rolls Royce Cullinan and Lamborghini rentals will make you comfortable for your short or long trip. However, if you must choose between the two models, we'll advise you to go for Cullinan because of its unique features.
In terms of cost, the Rolls Royce Cullinan model is more expensive than the Urus. It can cost you up to $2,000 if you want to for the Rolls Royce rental option. As for Urus, its Lamborghini rental can cost between $1,650 to $1,850
How To Find The Best Lamborghini or Rolls Royce Rental In Houston
Are you looking for the best company to rent a Rolls Royce Cullinan or a Lamborghini Urus for your upcoming on- or off-road trip? If yes, Sapphire Executive Travel is one of the most reliable travel companies you can rely on today. This company can also serve you right even if you have other luxury car rentals in mind. Learn more about the different exotic car rental services offered by this company.